Do you know these problems with the water in Mallorca?
Brittle hair?

 

 

 

Dry skin?

 

 

 

Drinking water from plastic bottles?

 

Washing vegetables with a bad feeling?
We have the solution for clean drinking water from the line. 

Brittle hair?

Do you know the problem? Your hair feels dry and brittle after washing? Our water filter not only softens your tap water, but also your hair. 
Coffee inedible?

You have the feeling that the coffee just does not taste - no matter what you do? The unsightly taste is caused by the residues in the water. Among other things, this problem is solved with a water filter. 
Fear of residues of Food?
You are reluctant to wash your fresh fruits and vegetables with tap water from Mallorca? We understand that! But that does not have to be. If you decide today for a water filter these concerns are quickly forgotten. 
Waschmaschine verkalkt?
Home appliances are expensive and should last for a long time. The high calcium content in the water here in Mallorca shortens the lifespan of your equipment. Again, we have a simple solution! 
Our water filters in the overview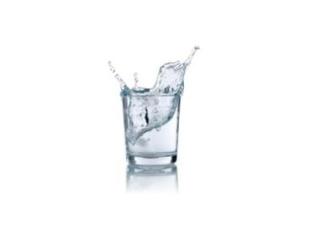 AGUA
The water quality in Mallorca is regionally very different and the expectations of a water filter also. That is why we discuss with you in detail your wishes and problems and present you on this basis the perfect solution for clean drinking water in your home
With modern high-performance filters, the pollutants are microfine eliminated and reduced in our AGUA filters. The up to three-stage filtration ensures wellness water from the tap, for a healthy shower, drink or for the preparation of your Food.
PURO
The mineral household of humans is predominantly taken into account with the increase in food. And we humans feed ourselves more consciously and healthier. Origin and cultivation play a role. It is even more important that clean water is used during cleaning or preparation. Free from viruses, chlorine or other residues.
Pure water - that would be your dream? Then maybe a filter from our PURO line is for you.
CALCAT
In private but industrial environments, you should protect your devices. Especially in Mallorca there - depending on the region - almost no way around a calcium protector.
The water companies here in Mallorca have to add many additives to the water to make it safe. Unfortunately, this leads to faster wear of household appliances and industrial Equipment.
Our CALCAT system can protect your home, your appliances, but also your industrial facilities. Inform yourself now and let me advise you free of charge.
Frequently asked questions from our customers
Nein. Häufig ist das gefilterte Wasser sogar noch qualitativ hochwertiger als ein Mineralwasser. Das beste Wasser kommt nicht unbedingt aus der Flasche!
Was die meisten nicht wissen: Mineralwasser unterliegt weniger strengen Kontrollen als Leitungswasser. Grenzwerte für Schadstoffe wurden in den letzten Jahrzehnten einfach erhöht. Viele andere Stoffe werden gar nicht erst gemessen. Nehmen Sie die Sache in die eigene Hand.
Die Kosten für Kauf und Installation sind je nach Anlage unterschiedlich. Außerdem müssen Sie die Kosten für die Filterwechsel mit einkalkulieren. Je nach Nutzungsauslastung müssen diese alle 12 bis 18 Monate ausgetauscht werden. Trotzdem sparen Sie langfristig. Ich rechne Ihnen das gerne bei einer kostenfreien Beratung einmal aus.
Und das Beste:
NUR bei ELEMENTO 4 bekommen Sie eine Happiness-Garantie!
Einfach gesagt: das ist Marketing. Entweder werden unsinnige Produktfeatures hoch gelobt und teuer verkauft oder die Verkäufer erhalten eine fette Provision. Oder es gibt Unterschiede in den Materialien. Bei Elemento 4 bekommen Sie hochwertige Technologie zum fairen Preis.
Zahlreiche Kunden konnten es auch nicht glauben und haben den unabhängigen Test gemacht. Und der bestätigt das Ergebnisse immer wieder.
Unterschiedlich. Je nach Verbrauch und Wohnort. Meistens nach einem Jahr, in einigen Fällen auch nach einem halben Jahr.
Einzigartig ist die Happiness Garantie. Aber auch darüber hinaus gewähren wir teilweise eine lebenslange Garantie auf die Produkte.
Kinderleicht und sekundenschnell.
Nicht generell. Die Mineralien sind lebensnotwendig und sollten nicht zwingend gänzlich eliminiert werden. Je nach Produkt können wir das natürlich auch.
Customers who have a water filter from us in Mallorca
"Unser Müllberg hat sich deutlich verkleinert, seit wir den AQUA Wasserfilter eingebaut haben. Bei einer vierköpfigen Familie macht sich das deutlich bemerkbar. Außerdem schmeckt unser Wasser jetzt super! Früher war ein Kaffee mit Leitungswasser ungenießbar."
Lothar L., Felanitx
You are still not convinced that a water filter would be a good idea? Then read on! Or ask your questions directly to us:
About water filter in general
ELEMENTO 4 shows you why a water filter is the best solution for clean drinking water in Mallorca!
Why do you need a water filter?
You probably belong to the group of those who trust that what comes out of the tap will not be harmful to us. With this attitude you are not alone. But:
Trust is good, rethinking is better!
Back in paradise, the water was clean and pure. But paradise was a long time ago. Every year, man brings new chemicals to this world. Often without knowing exactly what kind of long-term effects this will have on humanity.
The ability of water to absorb all possible - and "impossible" - substances has always been great. So polluted air, polluted floors as well as medicines and chemicals from households do not pass the water cycle or the spring water without a trace.
Even so many water pipe at home holds dark secrets. It's time for new thinking:
■ The best water does not necessarily come from the line or from the bottle.
Can you accept harmful substances in the long term because they are permitted under a limit definition or are not controlled at all? Limit values are almost always corrected upwards. Do you think that is a good development?
■ The best feeling does not just donate the plastic container
Alone for the heavy carrying load, but especially because the world threatens to "drown" in plastic. We should all rethink and avoid plastic wherever possible.
■ The best solution is your own!
As we become more insecure, only one thing helps: self-regulation! When it comes to water, that's not a problem and really easy.
Water optimization with the patented quality filter system ELEMENTO 4 - for pure enjoyment with a clear conscience.
Call us now: +34 971 142 272
In a detailed conversation, we will discuss your problems and wishes and together find the perfect solution for you.
Our expert in matters of water
Markus Liebscher knows the problems of the islands water.
He is a recognized and much sought after expert in water filters and always on the lookout for the optimal solution for you.
With Elemento 4 I bring you clean water home
With ELEMENTO 4 you trust a company that works according to German standards. Thorough, neat and correct.
And the best?
You can not go wrong. If you are not satisfied with our product at the end, you get your money back *!
Only ELEMENTO 4 offers a Happiness guarantee for your water filter in Mallorca.
Partly you can  test the products for free!!
To reverse osmosis or just called osmosis water filters, there are many questions. If you can not find all the information you are looking for here, please contact us directly!
Osmosis systems: when and for whom?
In a few cases osmosis technology has to be used. Osmosis removes almost all pollutants, but also minerals and salts. In some regions of Mallorca, the salinity in the water is so high that it alone is the better alternative to taste osmosis technology to use. Some contemporaries also prefer purest water as drinking water. Others use special methods of mineralization.
We supply highly qualified end devices in different price ranges for this Purpose.
In contrast to cheap systems, which allow up to 20 liters of waste water to flow away for one liter of osmosis water, ELEMENTO 4 systems are effective (up to a water / wastewater ratio of 1 to 1), very compact, extremely low maintenance and outstanding in price. performance ratio. We guarantee you always products from European production.
The osmosis for the whole house?
We find it irresponsible, exorbitant and expensive to equip an entire house with an osmosis domestic water system. Do you really need purest water for toilet flushing? And destroy more liters of water, which flows away unused.
Almost everywhere in Mallorca, ELEMENTO 4 has made good, effective and more cost-effective solutions to the need for clean water throughout the house.
In fact, there are few exceptions where a home-osmosis system is the only recommended alternative. Here at ELEMENTO 4 you get only the best technology at fair prices. With an individual offer, we will convince you and recommend you, before a hasty purchase, to secure a settlement offer with us.
ELEMENTO 4 has a solution for every customer in the program. Whether osmosis really is what you need, we can find out together!
Do not hesitate to  contact us personally!!
We are always available for a free, non-binding consultation.
Our Happiness Guarantee!
We want you to be happy and satisfied with your water filter. In addition, we are 100% convinced of our product.
 That is why you only get a Happiness guarantee with ELEMENTO 4!
We want you to be happy and satisfied with your water filter. In addition, we are 100% convinced of our product.
That is why you only get a Happiness guarantee with ELEMENTO 4!
What is the Happiness Guarantee?
The ELEMENTO 4 Happiness Guarantee is, in principle, a classic money-back guarantee. If you are not happy with our product, you will get your money back *.
Why do we give a Happiness Guarantee?
We are sure that you will love your new water filter or your limescale protection. That's why we take the full risk on us.
You are not satisfied? You get your money back!
The Happiness Guarantee is your security for a 14-day return of the products. You get the full purchase price of the product back. The installation costs will not be refunded. The 14-day right of return begins on the day of successful commissioning.
 That means: ZERO RISK FOR YOU!
The unfiltered truth
This post should not be a scare tactic, it should educate and help you to make the right decisions for yourself and your Health.
About our water
ELEMENTO 4 offers you the best solution for water filters in Mallorca
Better water, better life!
Water is the source of life. Water is a source of experience. Water is a way of life.
Day and night, morning and evening. We drink it pure, mixed, as coffee or tea, wash our food and cook it with water. We give it to our visitors, our children, even the smallest ones. We feel refreshed, healthy, healthy and responsible. Because we do it all with the utmost confidence and best intentions. That's how it should be.
But can you still do that?
Tap water and table and mineral water are strictly controlled. As far as popular wisdom and good news.
 The unfiltered truth
The control covers only a fraction of the harmful substances that can flow into the drinking water cycle and also the spring water.
Over the limits of controlled substances, e.g. Uranium, you can argue.
Crucial questions remain unanswered: How do these substances interact with all the other pollutants we absorb in our everyday lives?
 When will the mini-doses of the same approved substances from various areas of our diet and our lives add up to an overdose?
Our tap water
The tap water is extensively prepared by the public utilities. Depending on the season, there are various sources of water that are mixed together. Especially here in Mallorca chlorinated mostly disproportionately strong, it is sent to the sometimes ramshackle pipelines to the end user.
Chlorine disinfects and thus the municipalities secure themselves. Sometimes the bathroom will give you the scent of an indoor swimming pool.
It is not all bad, what flows from your faucet. The challenge is rather to hold back the bad - organic residues, bacteria, chlorine, etc. - and let the good find its way to you.
Knowledge is power
Pipeline, blackboard and mineral water are not regularly examined as part of official controls on the substances listed below. That they can still be included has been demonstrated by various initiatives by scientists.
The reminders go far beyond that: Even today, it is said, thousands of chemical substances could have arrived in the water cycle of humans.
Do you want to just swallow it?
Source of danger tap water, i.a.
drug residues

hormones

virus

parasites

nitrate

heavy metals

Lead, copper, chrome and nickel (from the installation technology in the house)
Source of danger Table and mineral water
Hormones (especially in PET plastic bottles)

pesticide residues

Acetaldehyde (after intense sunlight on plastic bottles)
Rufen Sie uns gleich an: +34 971 142 272
In einem ausführlichen Gespräch gehen wir auf Ihre Probleme und Wünsche ein und finden zusammen die perfekte Lösung für Sie.
Wir finden den Wasserfilter, der für Sie am besten passt.